Pacific West Lending was founded in 2017 by Michael Aldridge and Chris Bang, seasoned financial services professionals, and the company specializes in residential lending through a network of funding sources.  These sources give the client multiple options in any given scenario, as opposed to being limited to one set of guidelines and available rates like most banks.  Conventional, FHA, and VA financing options are all available depending on the client's needs.
Pacific West Lending prides itself with a proven track record of successful key business relationships that allow for a smooth process from start to finish.  We understand that every transaction is different, therefore we provide professional guidance to each and every client for successful navigation of today's constantly changing lending requirements and procedures. 
Why Choose Us
We help our customers secure the funding they need to purchase or refinance their homes or commercial buildings. At Pacific West Lending, we marry the highest integrity customer service with deep knowledge of the mortgage process. Then, we incorporate technology to make the entire process run smoothly.
We take our relationships seriously and have grown our company through the referrals and repeat business of satisfied customers. In the last 30 years, we have seen it all, and we can foresee the obstacles that might occur so we can create solutions in advance.
Pacific West Lending is committed to helping you find the right product for your needs. We understand that every borrower is different, and we offer a variety of mortgage products to meet your individual requirements.
Better than a Bank
You have many options when choosing a mortgage lender. We improve on the one-size-fits-all approach that banks take by communicating with you throughout the entire process with customer service that is second to none. Plus, we offer loan products at wholesale rates.
In addition to the typical bank solutions, we have expanded our services as a lending firm to include strategic analysis and investment property planning, annual client mortgage review, debt consolidation and repositioning transactions, home equity leverage and management, and commercial real estate financing.
Contact us to learn more or start your loan application now.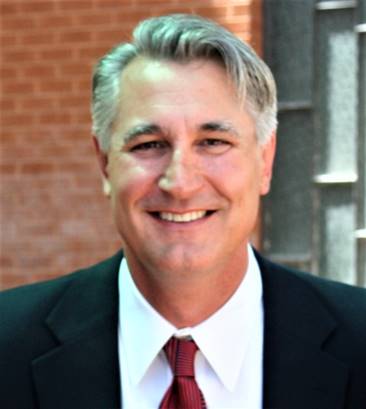 Michael Aldridge
Since 1989, Michael Aldridge is making a difference as a Real Estate Finance and Investment entrepreneur. A 29-year Veteran of the Mortgage and Real Estate Investment business, his experience holding executive positions at major lenders give Michael a unique insight when consulting his clients, Realtors and their homebuyers. Counseling, developing borrowing strategies with strategic mortgage and real estate investment planning are integral parts of the solutions he provides to each client.
Michael is a Founder of Pacific West Lending, Licensed as a Mortgage Banker in Arizona and California. In addition, he is the President of Copperstate Lending a successful Mortgage Broker/Banker firm established in June 2004.
His Real Estate Investment firm, Pinnacle Properties is a professional, full service Real Estate Investment company that buys, sells and holds residential and commercial properties throughout the Greater Metro Phoenix area, San Joaquin Valley in California and as far away as Memphis Tennessee.
Practical experience matters. Well regarded for his professionalism, honesty, and expertise in all areas of mortgage lending and real estate. He has built his long-standing business on a network of relationships as a resource for industry professionals and his clients.
Chris Bang
Chris has an extensive lending background with 24 years of valuable experience in all facets of mortgage lending and servicing.  He has held multiple management roles in corporate financial services and mortgage banking operations across the Western U.S. and has founded, built, and managed multiple companies in five states since 1997. Chris is a well-respected industry leader known for his professionalism and client advocacy.
With over $1 Billion in closed loan production, Chris has continued to bring value as a concierge lending professional and has delivered outstanding service through a referral network of key relationships for over two decades.
Previously Chris served as President of Southwest Financial Services for 14 years and President/CEO of Arizona National Mortgage, Inc. for 6 years.
Are you ready to get started on your new mortgage?